Watch
ALL stock used belongs to

NONE of other stocks images were used.
Here are the stock images used:
-underwater background
[link]
-old car
[link]
-bones/skulls
[link]
[link]
-Ruined buildings
[link]
[link]
[link]
[link]
-Statue of Liberty
[link]
-Dreams matter
[link]
-Drown child
[link]
-Child hand
[link]
-Teddy Bear
[link]
-Corals/fishes
[link]
-Whale tale
[link]
-Bubble stock free to use brush credited to
[link]
Whether the whole world would end, some stubborn memories would defy death...and maybe,...maybe would recreate a far better world, with the same thirst that once Plato had in mind when imagining the archetypal World of Ideas..
I was trying to add a bit more thrill, dramatic nature and contrast with few discreet renderings:
- tears traces on little lifeless bear, humanizing it to weep for the fate of his little master
- surreal angelic wings of dream matter on the alive child vision
- tiny little fishes with life seed, soothing the lifeless skin of the dreaming drown child.
- the calm passing of a huge whale through a lifeless, brutally ruined future.
Many thanks for too kind feature and beautiful words of appreciation of

in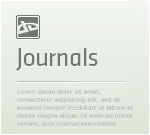 EXPOSE YOURSELF - Feature!Sorry for the delay! But I'm back now, so on with the features! :dummy: I might start making competitions soon and rewarding people with points, but I need some ideas first, so bear with me... something that would really expose you as an artist... hmm! :la:

Of course we are continuing the comment and description thing  for features and I hope that you enjoy this feature as much as I enjoyed writing it! :heart:

:thumb325916247:
This is simply and purely amazing. It's made using only stock images and shows you the power of what photoshop can do. The title is brilliant as it matches the quality of the artwork and the concept is fanta
See also if you like my entries to older FOTOLIA contests:
-"Seven Sins Contest" -
-"Plans Gone Wrong Contest" -